Sustainability is an intrinsic part of our business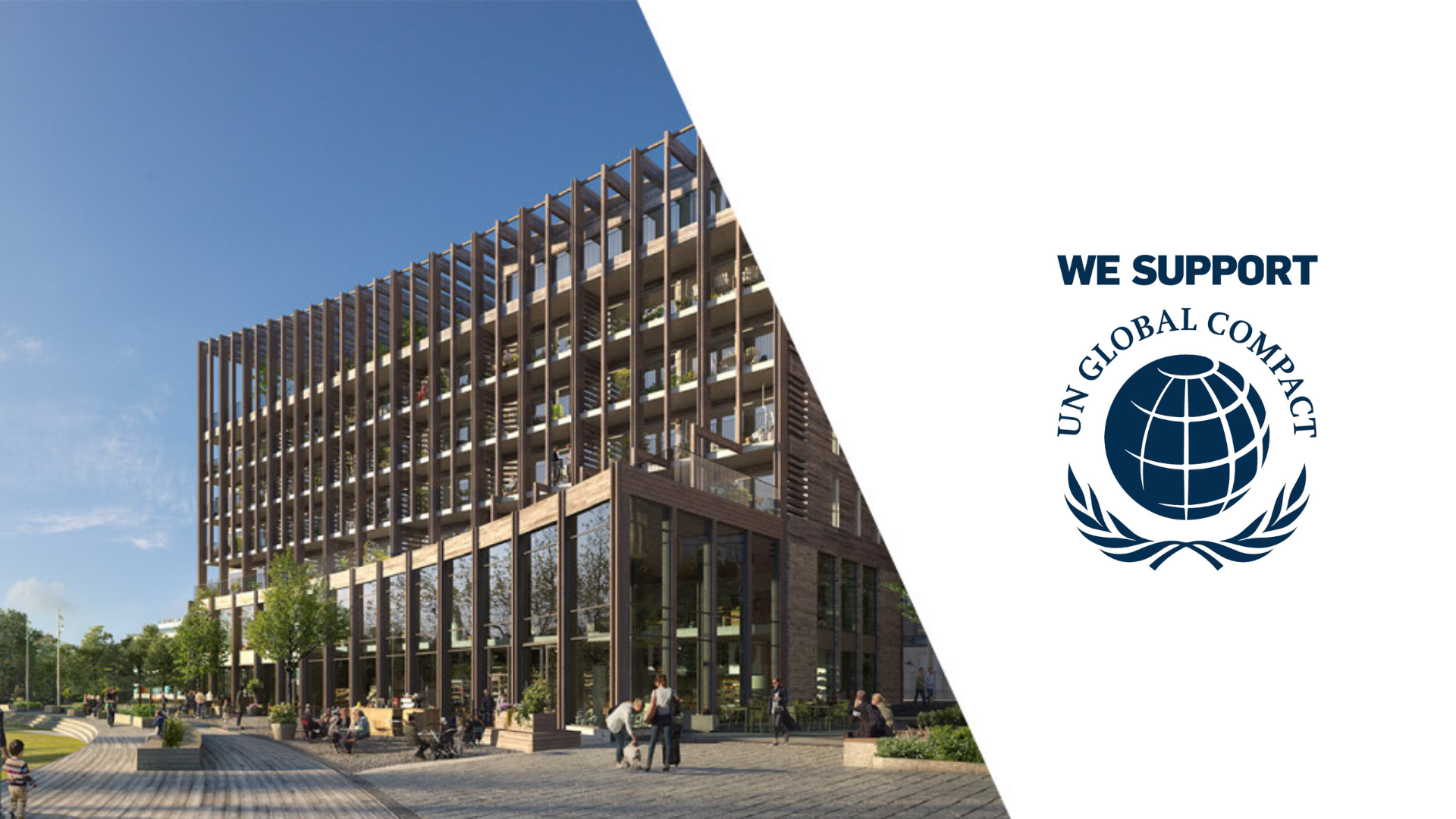 Solwers is committed to contributing to the UN Sustainable Development Goals close to our business and society's transition towards carbon neutrality. Our company has been part of the UN Global Compact initiative since 2021.
Solwers actively seeks out new companies, and investment decisions are made not only on the basis of financial considerations but also on special expertise in sustainability, such as circular economy, environmental issues and energy. These acquisitions support long-term success and Solwers' vision to be the preferred partner for its clients in the creative and sustainable design of new living environments. The success of the subsidiaries is supported in areas such as business expertise, innovation, skills development and financing.
Together with our customers and partners, our goal is to create safe and sustainable cities, neighbourhoods and infrastructure that take into account the environmental aspects and the potential of the circular economy.
Environmental responsibility
Concerning environmental issues, Solwers' handprint is strongly visible in its customer work. The environmental impact of own activities is low. The sustainability shift in the construction sector offers companies the opportunity to use their expertise to help clients achieve their environmental and circular economy goals. Staff competences are a key element of customer engagement and are continuously developed through industry training, internal workshops and day-to-day project work.  
Solwers' expert services include sustainable solutions for low-carbon construction, circular economy, biodiversity enhancement and climate change adaptation. Environmental expertise is applied at different stages of planning, infrastructure and construction projects, for example, by designing natural green spaces, recycling building materials and optimizing the energy consumption and environmental impact of a building's life cycle. In 2022, sites designed by the Solwers companies have been awarded several environmental certifications, such as the Swan Ecolabel or the RTS environmental rating.  
The companies' own operations take environmental impacts into account, and some have established environmental programs and systems and calculated the carbon footprint of their own operations.  
Social responsibility is an important part of staff well-being. No harassment or inappropriate behaviour of any kind is tolerated in Solwers companies. Shared values and ethical guidelines provide the basis for a healthy and supportive working culture. Every member of the work community has a responsibility for the well-being and atmosphere of the work community and good workplace skills are an essential part of today's professional competence.  
Solwers values diversity and offers opportunities equally regardless of gender, age, religion or other personal characteristics. The Solwers companies promote well-being at work and cherish their long-standing traditions and culture. Management training is regularly organized and common channels for internal communication are developed. Every year, the managing directors of the subsidiaries meet for a joint strategy day and in the reporting year a two-part project manager training program was organized for specialists.  
The coronavirus pandemic was particularly felt in the first half of the year in the Solwers companies. All companies took the necessary precautions to protect their staff and continued to do so as necessary, as well as recommending remote working to mitigate the pandemic.  
The Pulse survey measuring employee job satisfaction is carried out at least once a year. In 2022, the eNPS* of Finnish companies was 42.6. The quick survey is easy to repeat when needed and the open comments received help improve operations. Staff well-being and comfort are key issues at Solwers. 
* Employee Net Promoter Score (eNPS) describes how willing the employees are to recommend a company as an employer to their friends or colleagues. eNPS gives a score between -100 and +100 and the result 0 = good, +20 really good and +50 excellent 
Solwers is a responsible owner and supports the growth, development and success of its subsidiaries.
Solwers operates openly and transparently in accordance with good governance and promoting the diversity of the work community. Our companies share the Code of Conduct principles. For the companies we own, we want to be an enabler of development and a long-term, committed owner and partner that supports the development opportunities of our employees. The specific expertise of Solwers' Board members supports leadership in the field of digitalization and circular economy while ensuring the delivery of economic benefits to the company's shareholders.  
Solwers wants to act responsibly and transparently. We want to make sure that our code of conduct is followed and that we receive information about possible concerns and violations. It is important that potential concerns and violations are reported.
In cases of doubt, we encourage you to contact us. In Solwers companies, the primary contact person is your own supervisor, as a customer or representative of another stakeholder group, contact your contact person in Solwers companies. If you feel you cannot share your information openly, you can also share your concerns anonymously using this contact and reporting channel: WhistleB, Whistleblowing Centre.
To ensure anonymity, the notification channel is managed by an external partner, WhistleB. The notification procedure is encrypted and password protected. You will receive detailed instructions on how to make a notification in the channel.
Responsible for our whistleblowing channel: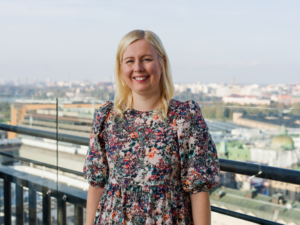 Nina Nikander
HR Director, Solwers Plc
nina.nikander@solwers.fi
+358 50 363 8314