Solwers is a rapidly growing group of expert companies focusing on creating smart and unique living environments. The business idea is to form a new type of group of multidisciplinary consultancy companies. Solwers PLC is listed at the Nasdaq First North Growth Markets Helsinki since June 2021. In the investor pages you can find more information about the financials, reports and presentations, the company strategy, shareholders etc.
On this page you will find investor information about Solwers in brief. More investor information is available in Finnish at www.solwers.com/sijoittajat. The official language of Solwers' communication is Finnish.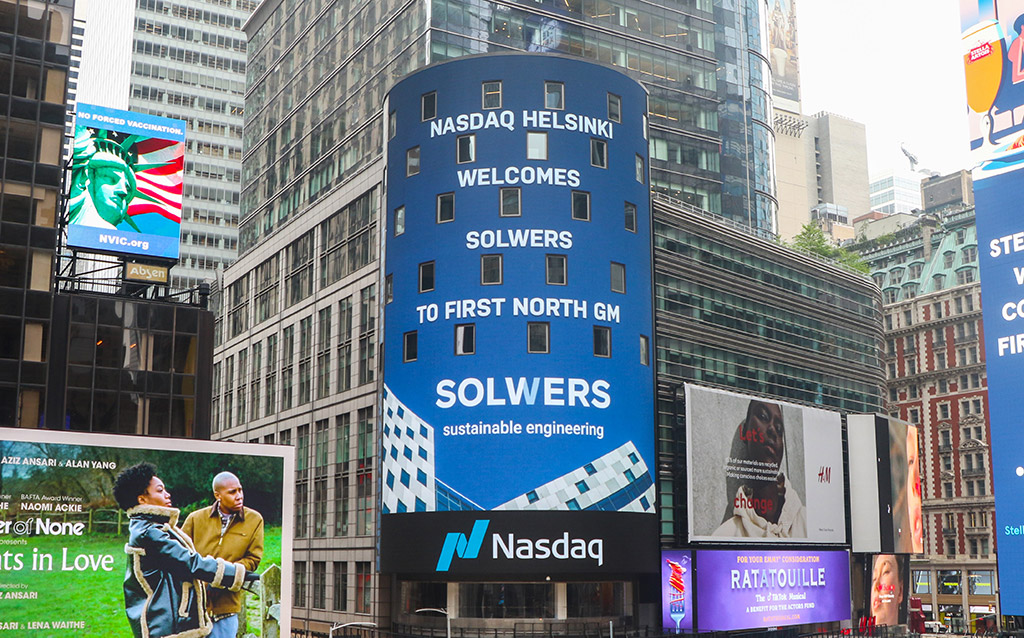 Solwers in numbers FY 2022
Solwers create smart and unique living environments
We offer design and project management services extensively through our 24 operative companies and employ approximately 600 professionals in their fields in Finland and Sweden. Our companies specialize in providing architecture, technical consulting, environmental monitoring, project management and control, circular economy and digital solutions and have achieved an established position among our customers. Our companies are limited to consulting and do not engage in contracting or investing in construction projects.
Our customer base is wide and consists of both public organizations and private companies or operators, such as construction and real estate companies in Finland and Sweden.
We want to be our customers' preferred partner in visionary and sustainable design and engineering. Our versatile group expertise enables innovative and comprehensive solutions for our customers.